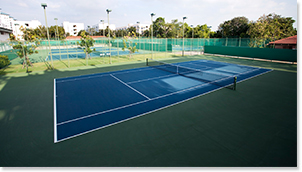 The Sports Club offer an extensive array of sports and fitness options so you can always find energizing ways to stay focused and make progress toward your goals.

Challenge yourself or your friends in your favorite sport or simply slow down in the relaxing environment at the spacious sports complex.

Spend time by the water and enjoy our Olympic sized swimming pool.

Special programs for children are provided at the training and children's pool. Right next to the swimming pool area you will find the Rajpruek Coffee Shop providing indoor and outdoor service.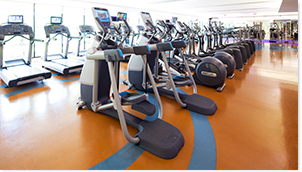 The Sports Clubs have combined aerobic and weight machines, exercise classes, fitness programs and personal training.

Whether you choose indoor and outdoor activities you will enjoy state-of-the-art equipment at the Sports Club.